PROSJEKTER
/
HJELPEMIDDELFONDET
/
CENATT - UK
CENATT
National Centre of Technical and Technological Aids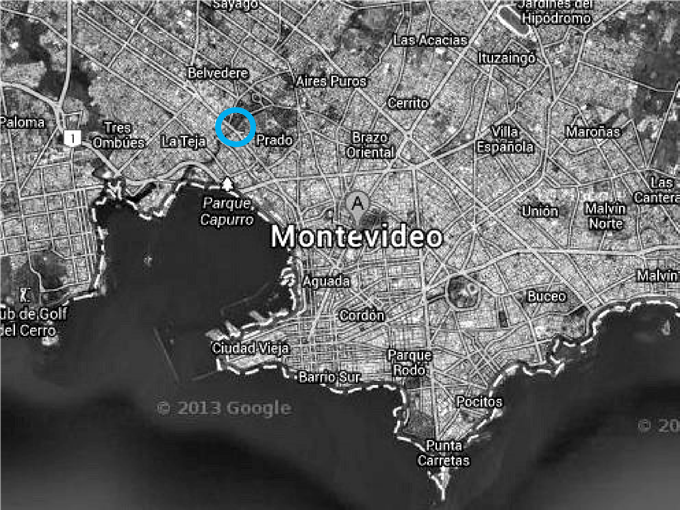 About the Global Grant GG1635049
A - RELEVANCE OF THE PROJECT
Technical aids are devices, instruments or tools that allow people, who have a temporary or permanent disability, to execute some activities that could otherwise not be completed or would require more effort for their realisation.
Technical aids have the objective to bridge or reduce impairments presented by individuals or
the generated disability, contributing to reducing the affected individuals' social disadvantages. In order to achieve this goal, the aids should be simple (both with regard to design and use) and effective, responding directly to the needs of those for whom they were developed.

In Uruguay, access to technical aids is limited, especially for those that do not have the money to purchase them. Some technical aids are available through social projects sponsored by humanitarian organisations. However, all this is anything but sufficient to cater for the needs of the large number of disabled individuals that need support in order to move around, etc.
PROJECT SYNOPSIS

The project is an initiative of Uruguay's Ministry of Social Development (MIDES), and is supported by the Montevideo City Council, UTU (Uruguayan University of Technology) and the Norwegian Hjelpemiddelfondet (non-governmental organisation). The project has a national scope. Some of the services provided are already available, but will be expanded considerably. CENATT will also concentrate on the acquisition, manufacture and distribution of the aids. The UTU will provide training and education as well as contribute to the centre with the manufacture of some of the equipment needed. These are huge qualitative improvements of what has been done earlier, especially as theoretical training will be provided at the same place where practical aspects are being taught. This will give everybody involved an added value. Moreover, R&D will generate knowledge and innovation in a field where only a few studies have been carried out, especially in this region of the world.

The overall project goal is to create a system that enables the acquisition and manufacture of technical aids at the same time as attaching greater importance to research and training. In addition, the provision and specific adaptation of aids to the individual needs of the disabled is an aspect of paramount importance.
The centre will also pool initiatives run by the country's central administration and other related institutions involved in this type of technology by way of agreements with universities, companies and other institutions.
The next step will focus on the renovation of a building that is optimal for a project of this magnitude. The building that will be housing the National Centre of Technical and Technological Aids has a size of 708m², of which 500m² will be used by the centre itself and 200m² will be used by ONPLI (Pro-Work for Disabled People Organisation) .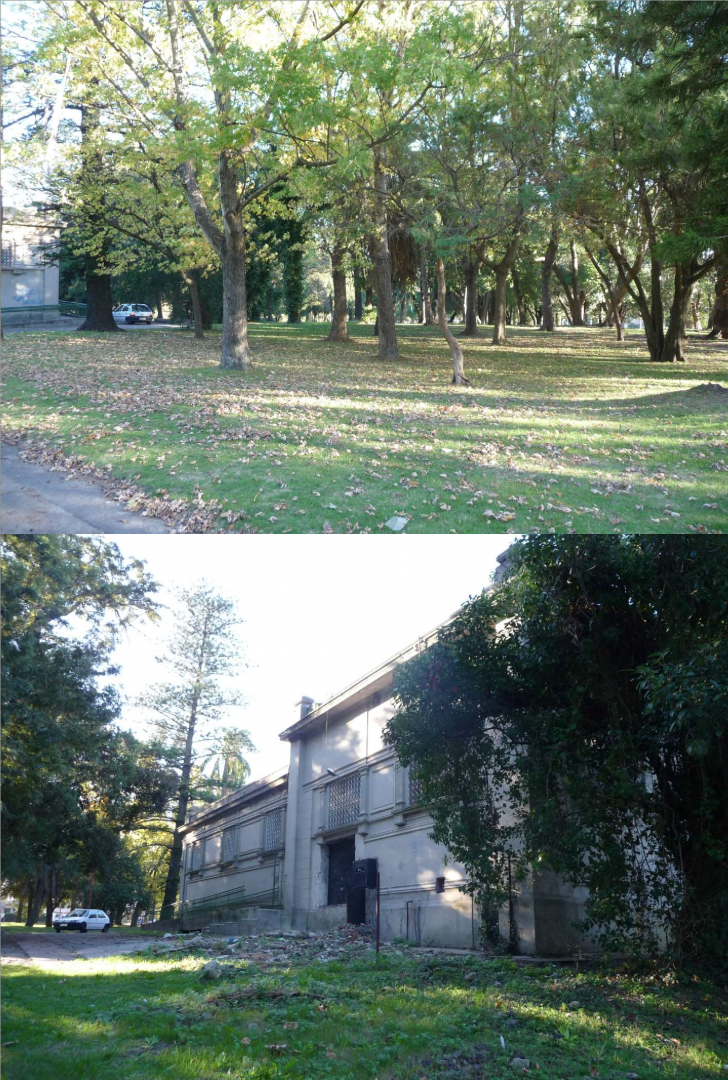 The building is in a quite good condition. It is located in a beautiful area near the Prado neighbourhood in Montevideo.
B PROJECT OBJECTIVES
1 - Waterproofing the roof
2 - Restoration of the ceilings
3 - Restoration/replacement of roof windows
4 - Demolition of internal walls
5 - Insulation of external walls
6 - Equipment of the house with new doors and windows
7 - Addition of new electrical wiring
8 - Installation of new water supply system
9 - Installation of new sewage tank and lavatories
10 - Installation of new air-conditioning system
11 - Upgrading of fire safety system
12 - Repair of floors and repair/replacement of ceramic tiles
13 - Putting in place new access ramp
14 - Installation of interior and exterior lighting systems
15 - Cleaning of facade
16 - Equipment of the house with partition panels/walls and doors
17 - Painting the house (interior)
18 - Furnishing of the building with simple furniture
19 - Installation of alarm system
20 - Refurbishment of external area
C BUDGET (example):
Total expenses are expected to be below 2,000,000 US$.
We are able to split this project into sub-deliveries. The initial amount required is 8,600 US$.
Minimum Global Grant budget: Matched by Rotary Foundation
Our contribution: 8,600 $ 4,300 $ (50%)
Contribution from District 2260: 8,600 $ 8,600 $ (100%)
Total sum: 30,.100 $
Would you like to contribute to the project? Initially, we are working on acquiring the sum required to get this fantastic project off the ground: 8,600 US$. Any contributions - be they small or large - will help. Please do not hesitate to contact us (nesodden@rotary.no). We look forward to hearing from you.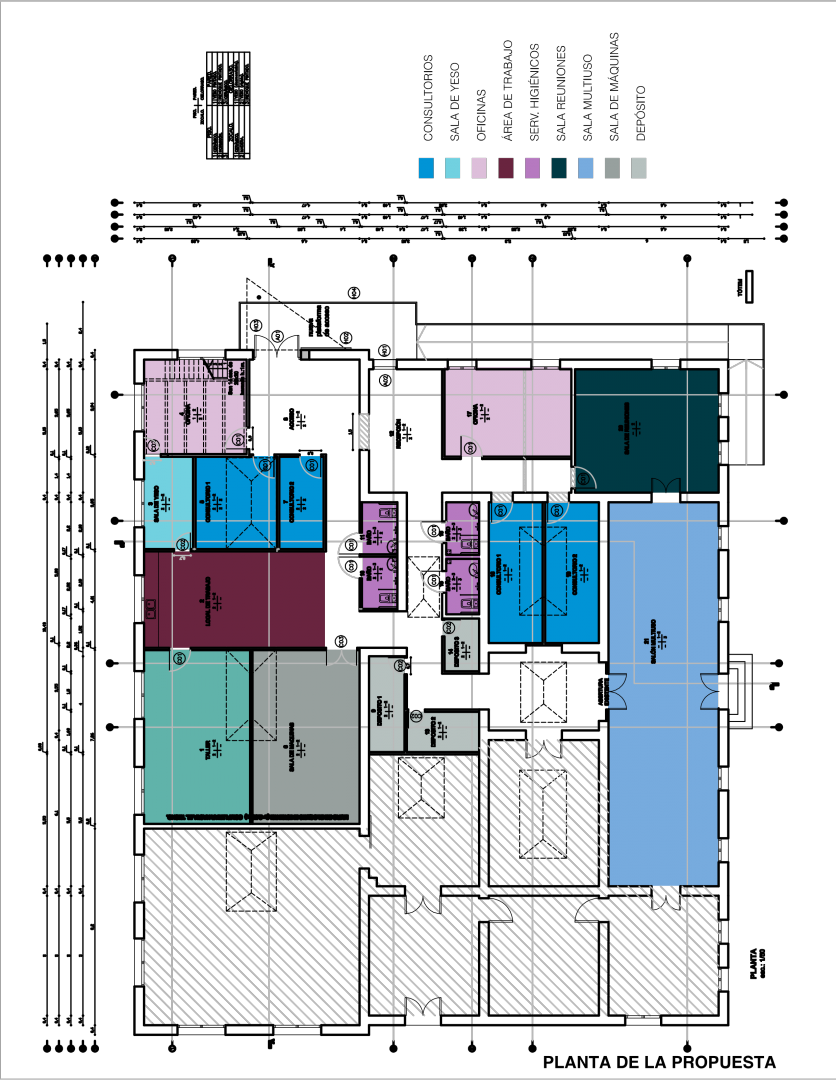 Similar project in Mexico: